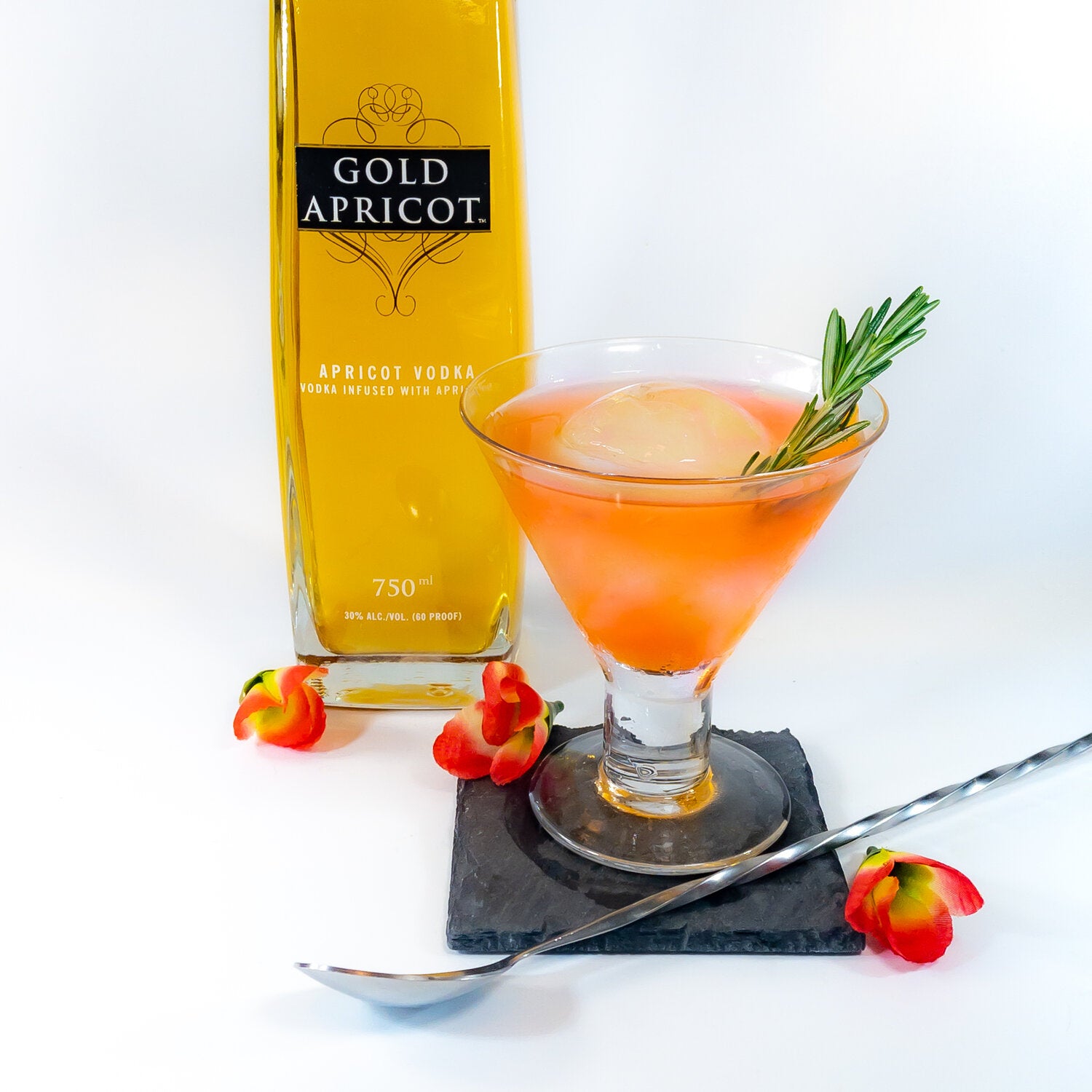 Apricot Negroni Spritz
2 oz Black Infusions Gold Apricot Vodka 
½ oz Campari 
½ oz Orange Juice 
Splash of Prosecco 
Rosemary Sprig 
Orange Peel

Add Gold Apricot, Campari, and orange juice to a mixing glass with ice.
Stir until chilled and strain over large ice cubes in a rocks glass.
Top with a splash of Prosecco and garnish with a rosemary sprig and orange peel.