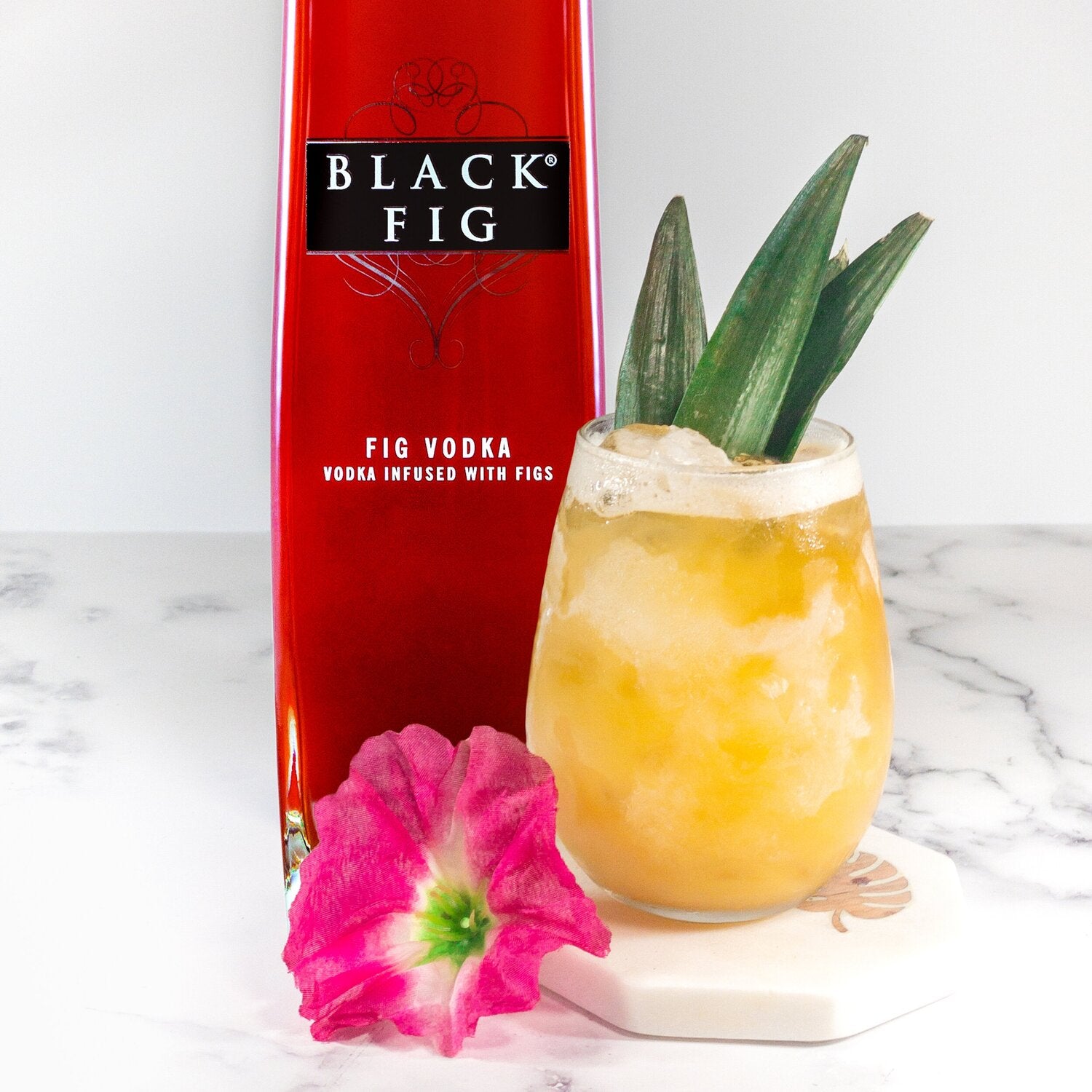 Fig Piña Colada
1 oz Black Infusions Black Fig Vodka 
½ oz Rum 
1 oz Pineapple Juice 
½ oz Creme of Coconut 
Splash of Lime Juice 
Pineapple Slice 

Combine all the liquid ingredients in a shaker with ice.
Shake well, strain, and pour over ice in a rocks glass.
Garnish with a pineapple slice.