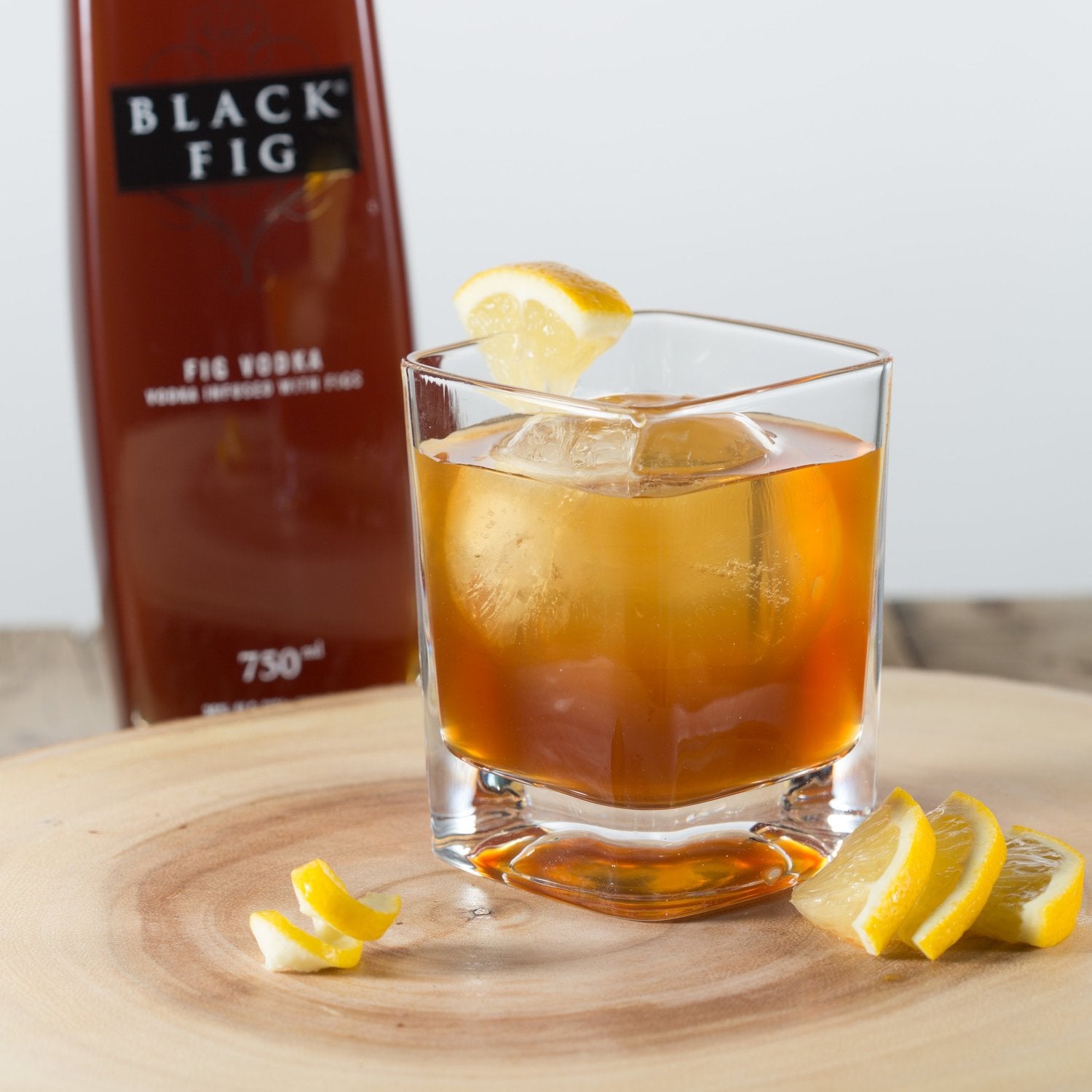 Fig Fizz
2½ oz Black Infusions Black Fig Vodka 
½ oz Soda Water 
Splash of Ginger Beer 
Lemon Wedge & Lemon Twist 

Pour Black Fig Vodka over ice in a rocks glass.
Add soda water, juice from a squeezed lemon wedge, soda water, and ginger beer.
Lightly stir and garnish with a lemon twist.