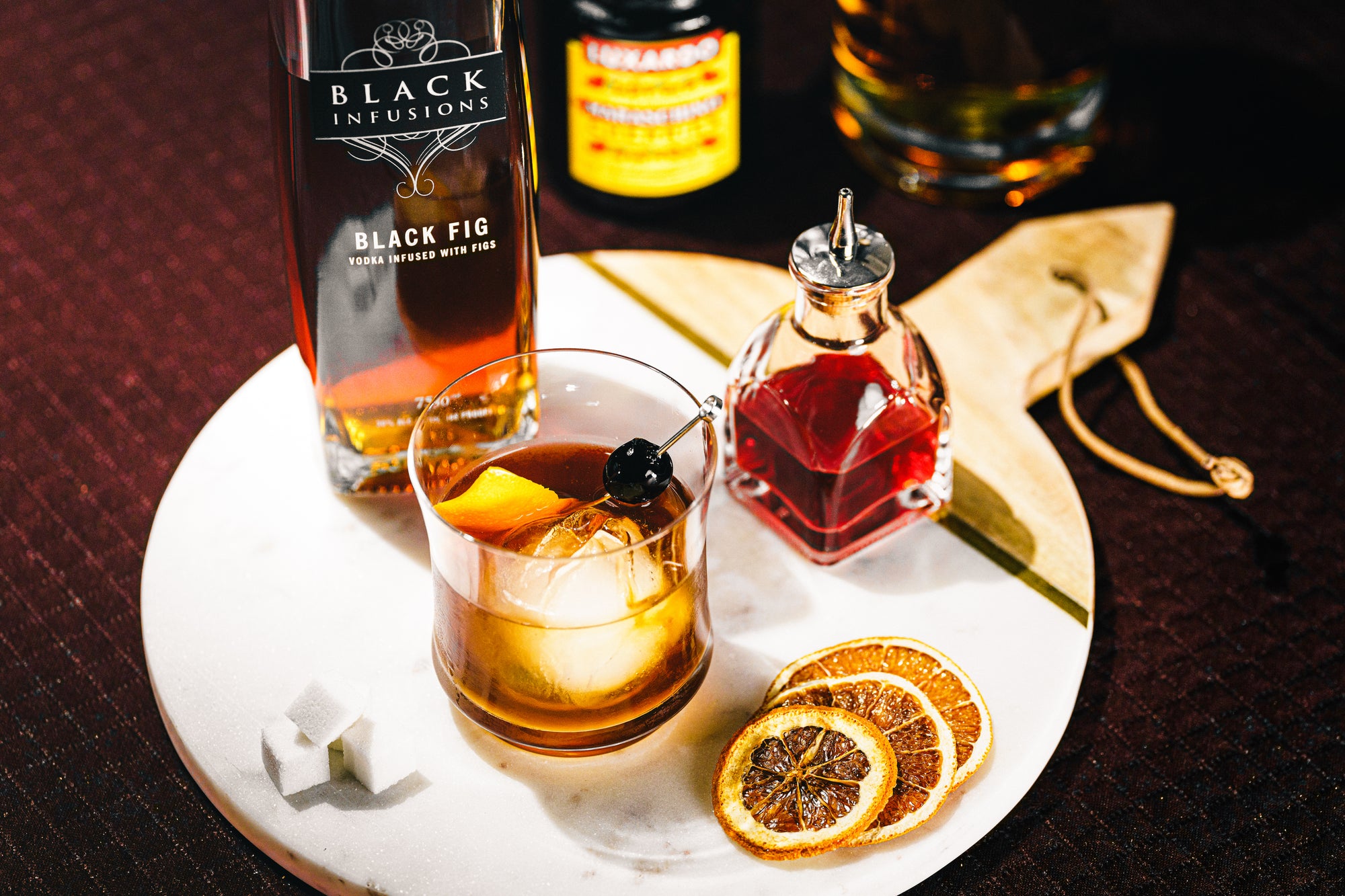 Fig Old Fashioned
1oz Black Infusions Black Fig Vodka 
1oz Rye or Bourbon Whiskey 
1 Sugar Cube or ¼ oz Simple Syrup 
3-4 Dashes of Bitters 
Orange Peel & Maraschino Cherry 

Place sugar cube or simple syrup in an old fashioned glass and saturate with bitters.
Add orange peel with a dash of water and muddle.
Add Black Fig Vodka, whiskey, and ice.
Lightly stir and garnish with a cherry.