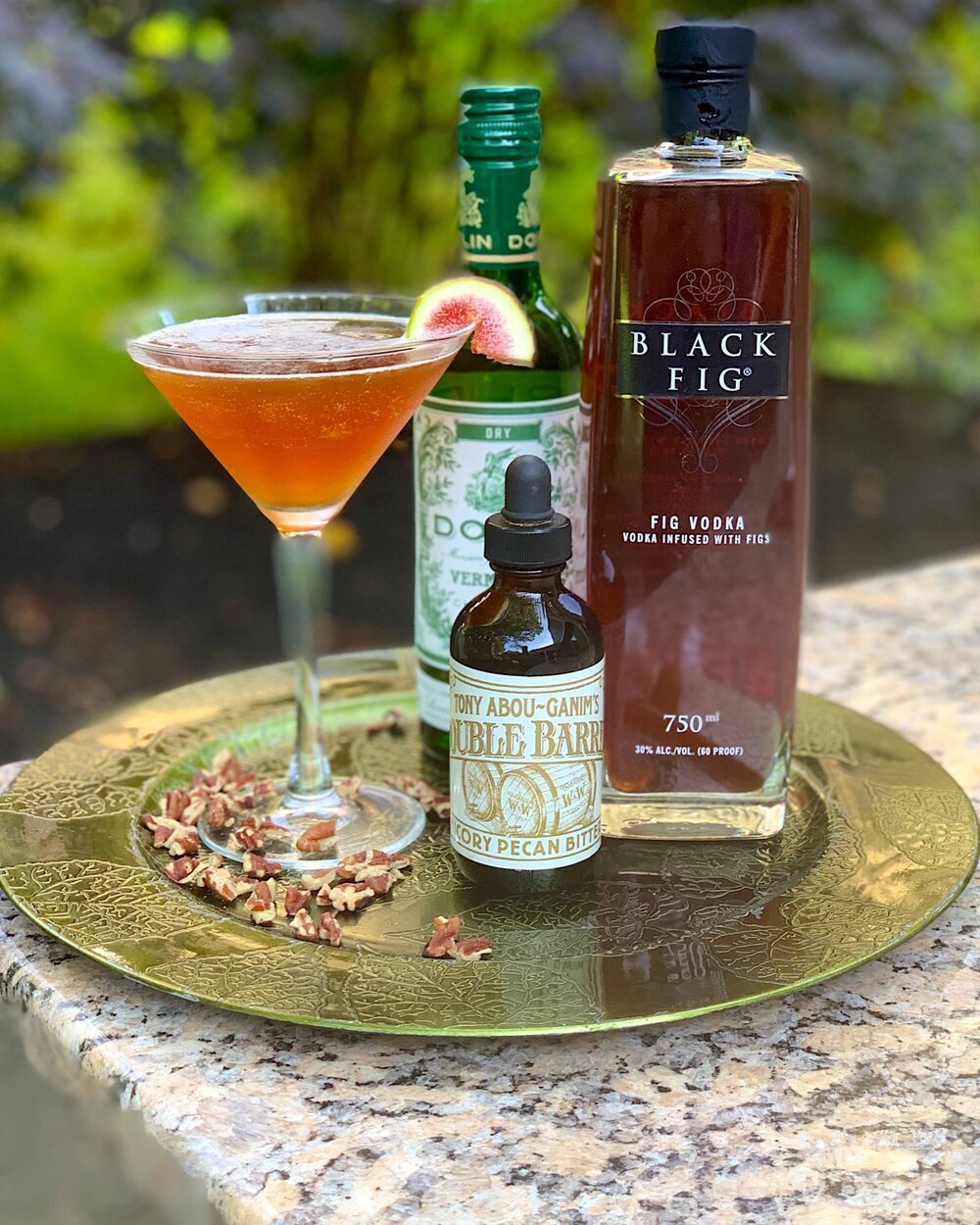 The Nutty Fig Martini
2½ oz Black Infusions Black Fig Vodka 
½ oz Dry Vermouth 
3-4 Dashes of Chicory Pecan Bitters 
Slice of Fresh Fig 

Combine Black Fig Vodka and vermouth in a shaker with ice.
Shake and strain into a chilled martini glass.
Add bitters and garnish with a fresh fig.