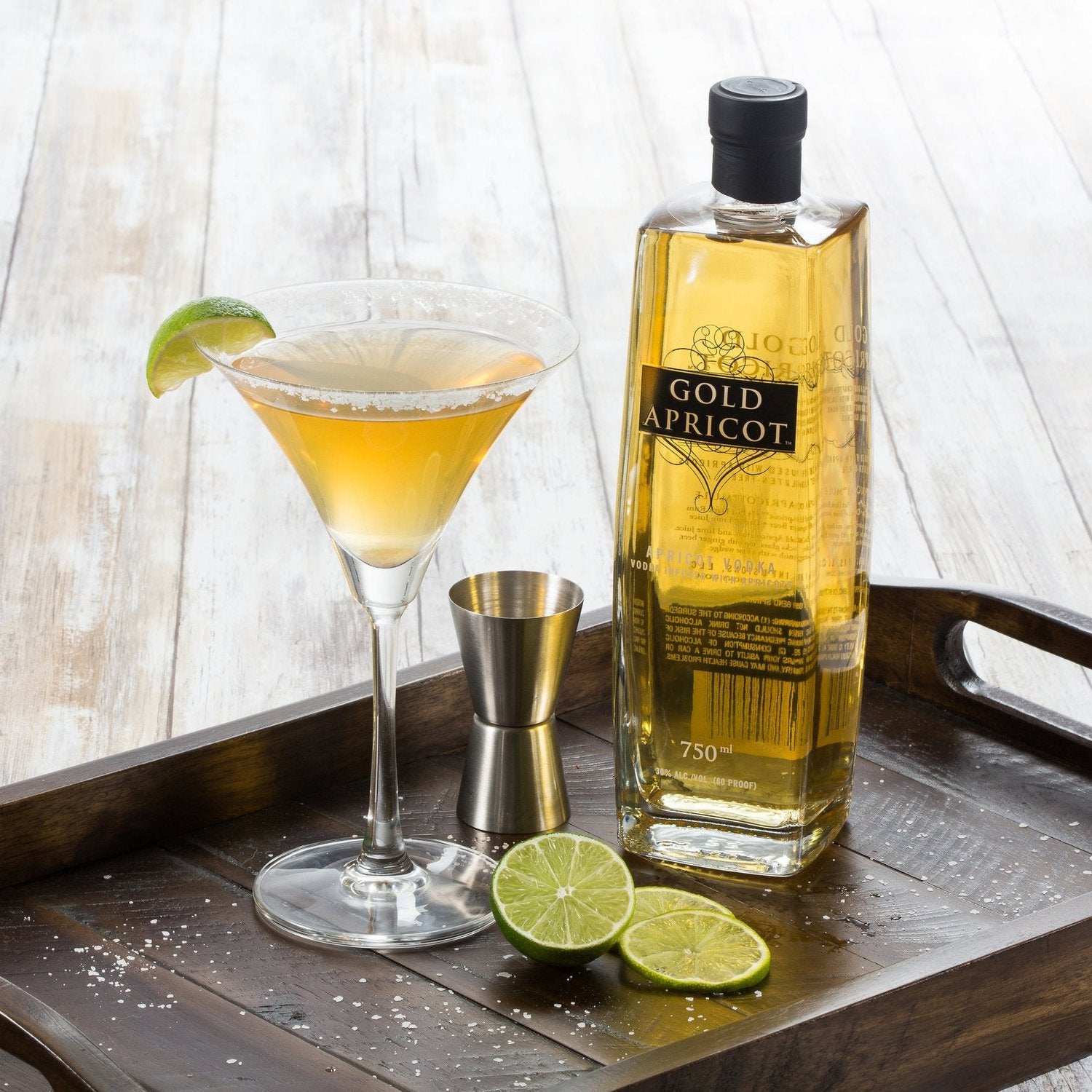 Apricot Pineapple Margarita
2 oz Gold Apricot Vodka 
1 oz Tequila (Blanco) 
½ oz Pineapple Juice 
Splash of Lime Juice 
Pineapple Slice
Kosher Salt (Optional)

Combine Gold Apricot Vodka, tequila, pineapple juice, and lime juice in a shaker filled with ice.
Shake and strain into a glass with an optional salted rim.
Garnish with a pineapple slice.