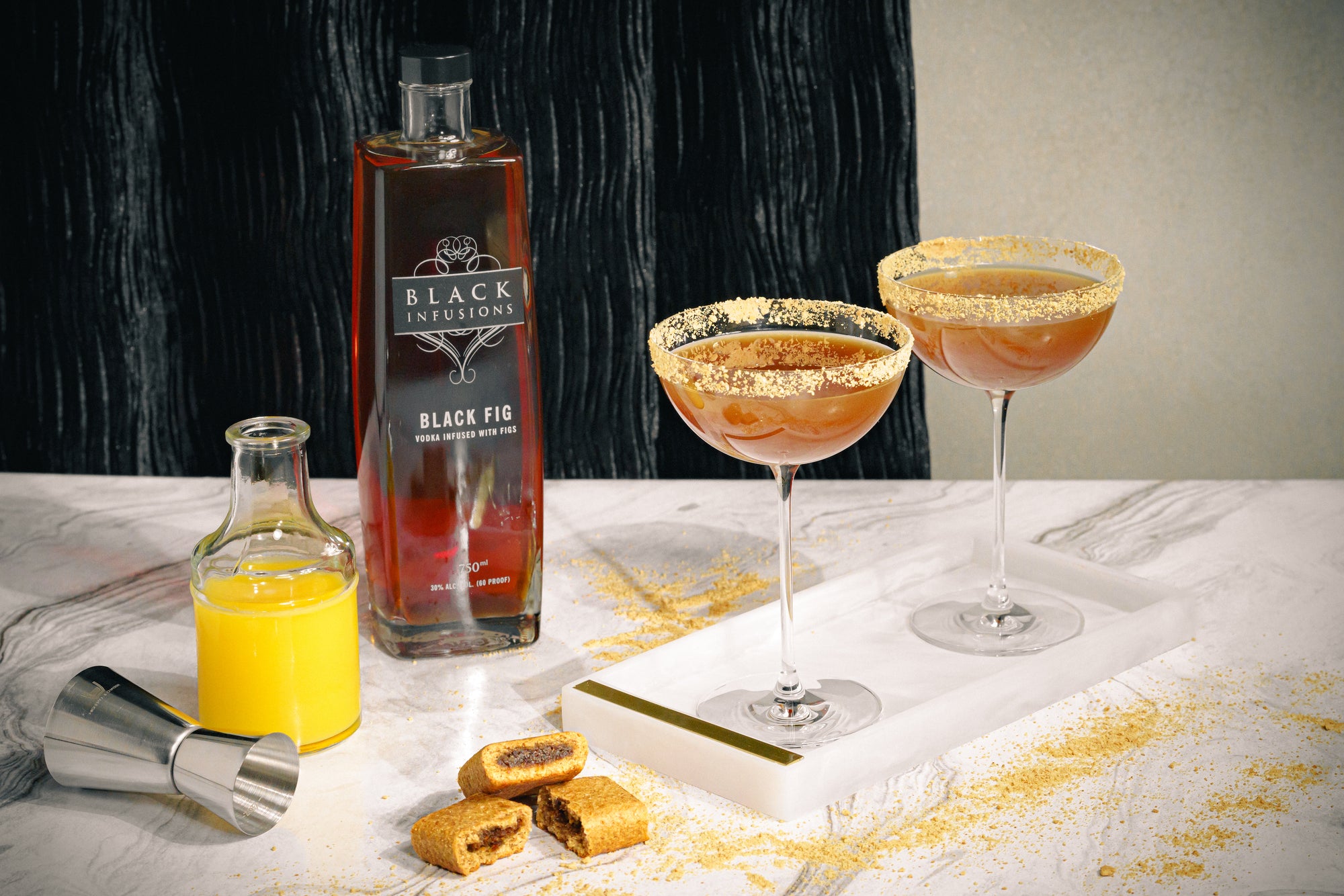 Fig Newton Martini
2oz Black Infusions Black Fig Vodka 
1 oz Coconut Rum 
1/2 oz Orange Juice
Dash of Maple Sryup (optional)
Garnish: Graham Cracker Rim or Fig Newton

Combine Black Fig Vodka, coconut rum, orange juice, and optional maple syrup in a shaker with ice.
Shake and strain into a coupe glass with a graham cracker rim.
Garnish with a fig newton.