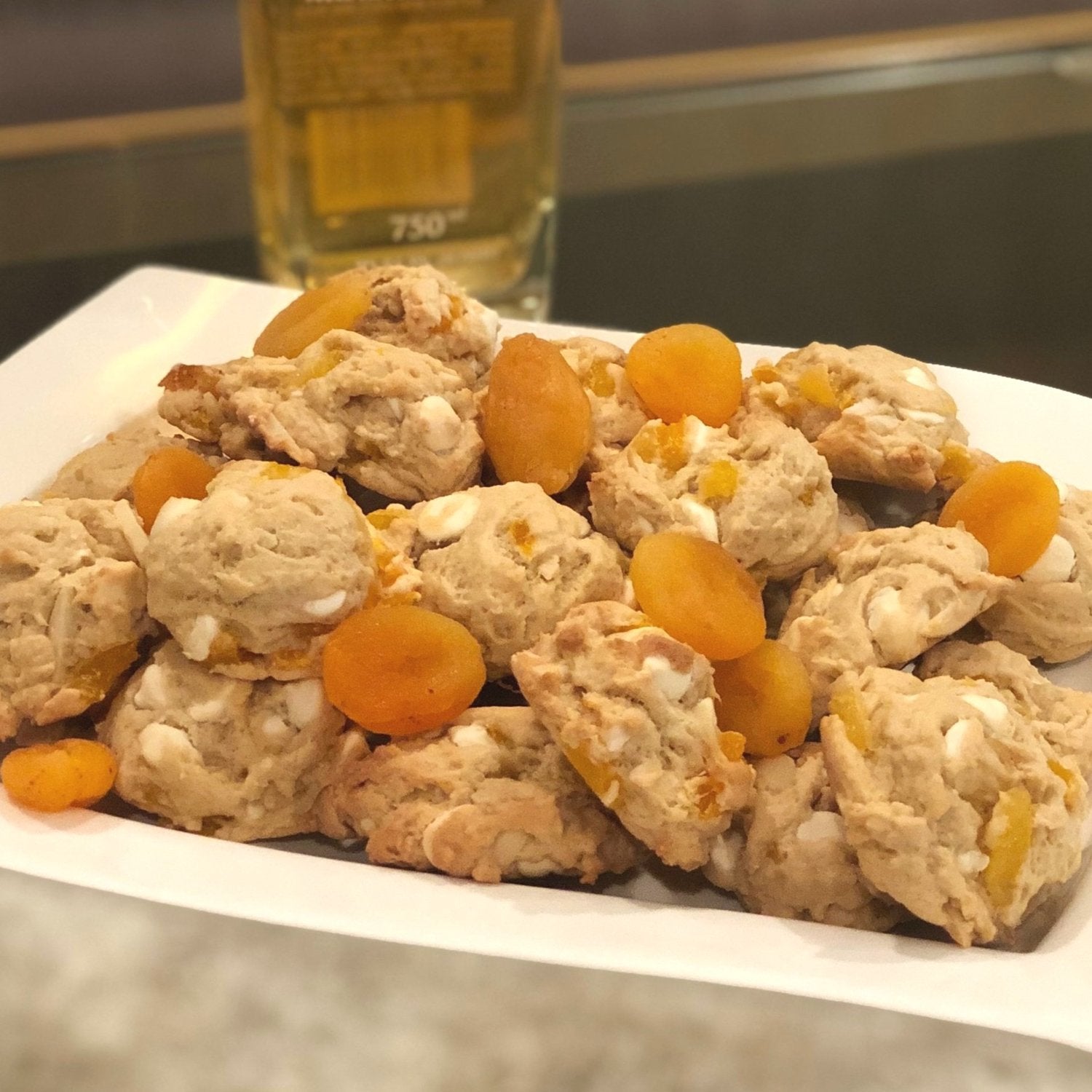 Apricot White Chocolate Chip Cookies
¾ cup Black Infusions Gold Apricot Vodka
1 cup (2 sticks) Unsalted Butter, Softened
½ cup Granulated Sugar
1½ cups Brown Sugar, Packed
2 Large Eggs
2½ tsp Real Vanilla Extract
4¼ to 4½ cups Unbleached All-purpose Flour
¾ tsp Sea Salt
1 tsp Baking Soda
1 tsp Baking Powder
2 cups Dried Apricots, Chopped
2 cups White Chocolate Chips
1 cup Slivered or Sliced Almonds

Preheat oven to 350°.
Place apricots in a bowl of hot water for 10 minutes to plump and reconstitute. Drain thoroughly and set aside.
In a large mixing bowl, combine the butter, Gold Apricot Vodka, sugars, eggs, vanilla, salt, baking powder and baking soda with an electric mixer until smooth.
Stir in flour, apricots, white chocolate chips and almonds with a wooden spoon.
Shape dough into golf ball-sized dough balls and place a couple inches apart on greased cookie sheets.
Bake for 13-15 minutes or until edges are light brown.